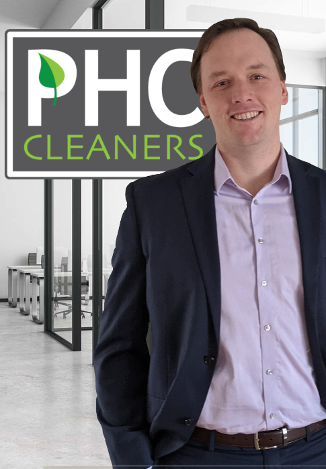 Brian Leighton
Founder and President of PHC Cleaners.
A CLEANING COMPANY UNLIKE ANY OTHER.
PHC Cleaners is an innovator in commercial cleaning and facility maintenance services throughout New England. How?

- PHC offers the widest array of cleaning services, from day porting, to carpet cleaning, to nightly and janitorial services.
- We offer a one of a kind approach that systemizes the cleaning and management process, providing quality and efficiency.
- PHC invests in people, products and equipment. In efforts to provide high quality, you must invest in things that bring you high quality.
- PHC offers a unique partnership program that provides significant value to our clients by offering programs and services you would not find anywhere else.
- PHC has an "umbrella" of owned organizations that provide a variety of different resources to our clients. We become an asset rather than another expense to your organization.

WORKING WITH PHC CLEANERS : THE UNMATCHED VALUE
What if your cleaning and facility maintenance company could provide your organization more value, perhaps more profit or simply save you money in business operations? The reality is you're not going to find a cleaning company that can do that or does provide such value. Unless of course, you're talking about PHC Cleaners.
PHC is a true innovator in the cleaning and maintenance industry and provides resources and services that no other facility services company offers.
Let us explain how it all works and why it is a game changer for your business and organization.
Ownership of Businesses that Support Organizational Infrastructure
PHC is owned by the same independent ownership that also owns of a variety of other organizations that can support your business operations needs. Our umbrella of companies offer a variety of services such as marketing, copywriting, operational management, business consulting and apparel branding.
Exclusive Partnerships
PHC is exclusively partnered with a variety of service based businesses from plumbers to movers, to electricians and realtors. Our network is always growing in efforts to find ways to better services our clients. As a partner of PHC, our clients are able to get prompt services and great rates from our partners.
Consolidate Services and Reduce Expenses
As a client of PHC Cleaners, you are able to consolidate organizational services under one "umbrella", reduce expenses from 20 - 40% on services on operational services your business needs.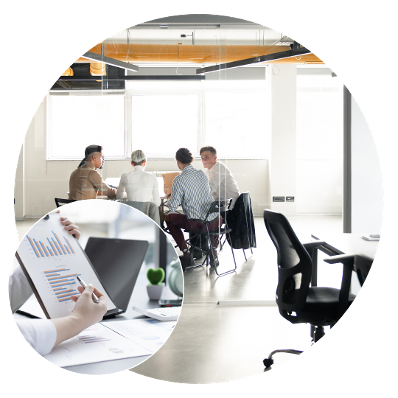 SERVICING YOUR BUSINESS FAR BEYOND CLEANING
There are thousands of cleaning companies throughout the area but only one "cleaning company" that offers what PHC Cleaners offers.
Yes, PHC Cleaners is a high quality facility services company that provides a wide array of residential and commercial cleaning services throughout the New England region, but the value we bring to our clients is far greater than just cleaning.
Maintaining your property, facility and office can be a dreaded expense on the books. It's an expense you need to take on but not one that you want to always take on. There are so many different variables that come into play when looking for a good service provider such as quality, schedule, management, systems, services offered and price.
But what if there was something to be excited about when working with your commercial cleaning provider?

PHC COMPANY UMBRELLA
PHC Cleaners is part of an independently owned an operated eco-system of different organizations that bring significant value to businesses and organizations alike. Our clients are able to consolidate their operational needs through PHC Cleaners and our sister companies.
Imagine, if you were able to save 20% or more on operational services by consolidating your business operation needs. From cleaning to office supplies to management consulting to performance reviews to marketing and branding all within the same parent company umbrella.
It sounds a bit crazy but it is true. There is no other facility provider in the region that offers the opportunities and services we offer to our clients.
INDUSTRIES WE SERVICES
Our commercial cleaning services provided sanitizing, disinfecting and continuous maintenance for your office or building.
PHC offers professional cleaning solutions for any property and or facility. From education, to corporate offices as well as the restaurant industry,
PHC is your go to cleaning company. To schedule a free quote for your facility needs as never been easier. We will discuss the various commercial cleaning
your property needs, we will right out a cleaning and maintenance plan and provide you a free no obligation estimate for cleaning services. PHC Cleaners
sets the standard for commercial cleaning services in New England, call today for a free quote.
Medical & Healthcare
Educational & School
Warehouse & Distribution
Public Buildings
Corporate & Small Business
Entertainment Venues & Facilities
Museums & Libraries
Malls & Retail